The Negroni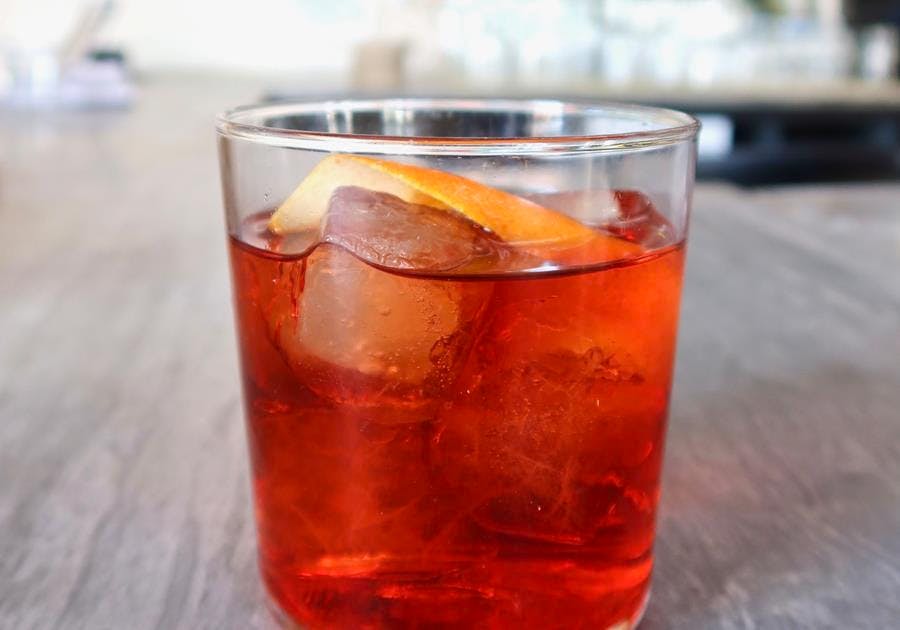 Photo credit: Rachael Lombardy
While the Negroni and other cocktails are always in high demand, people are bonding over a cocktail now more than ever, virtually. It is a way for us to casually be together and feel connected to our favorite restaurants and bars, as if we might be headed out for the evening.
The very first night that Sean and I hung out, he invited me upstairs for a Negroni. In his repertoire of things he's great at, making Negronis is high on the list, and it's something we've enjoyed on many occasions together. If you missed our original story, he also makes an extremely addictive Bolognese.
The Negroni is simple to make and requires equal parts. It is a perfect balance of bitter, sweet, and aromatic flavors.
Gin (your choice is very personal)
Vermouth (my go-to is Carpano Antica)
Campari
Garnish with orange peel
For those who prefer something a little less boozy, I have recently become a fan of the Milano-Torino, which is 50/50 vermouth to Campari. The result is a light aperitivo, in addition to making you feel like you might be in either of those Italian cities, which I think many of us are yearning for right now.
— MR