Family Meal: What we do is very human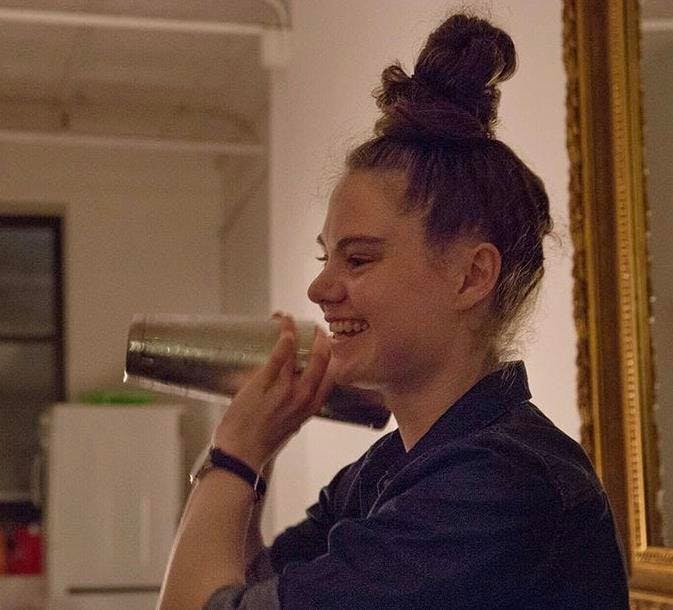 Charlotte Hughes, Bartender at Misi
Charlotte started her career in hospitality while finishing her bachelor's degree in Fine Arts at UCLA, working in two restaurants at once. Her first job in NYC was at ABC Cocina in 2013, where she worked her way up through all FOH positions to become bartender. In 2018, a friend connected Charlotte to Grovehouse and she's been thankful to be part of the bar team at Misi ever since.
When the only way for me to be helpful is to stay at home in isolation, it is hard not to question myself—is what I do even worthwhile? Devastating events are overlapping each other in ways that are barely fathomable; there is so much palpable fear, and anxiety abounds. It's hard to get a grasp. I sit with myself, thoughts tracing over each other. Over time, my fear curve has flattened, and I have had a deep realization that I am more impassioned than ever to go back to restaurant work, that even though what we do isn't dire, it's important and it's impactful.
Many of us who work in restaurants spend more time at work than at home, and sometimes the only way we get to see our friends and families is to have them come in. We live our lives there, all the while concerning ourselves with taking care of others and constantly striving to become better, more efficient, more us at it. What we do is very human, and I think our GH family in particular shows that we can provide elevated hospitality and professionalism without negating ourselves in the process. Glasses break, forks drop, imperfect things happen, but these moments in restaurants become their own stories and memories within peoples' everyday lives.
We are uniquely creative professionals. We have always worked within an undulating Rubix cube of reality—constantly working with uncontrollable, unraveling, unpredictable circumstances—and every night guests watch and become part of solving the puzzle. Things will be different, but there was never a "normal" that didn't need examining. Hopefully, we can at least use this strange time to think of how we can create a more sustainable and stable industry; an inclusive one that can take care of all of us (front and back of house employees, owners, guests, and communities alike) and maintain relevance in a world where great hardship exists, but celebrations are embraced.