Family Meal: "The rebirth will be much more glorious"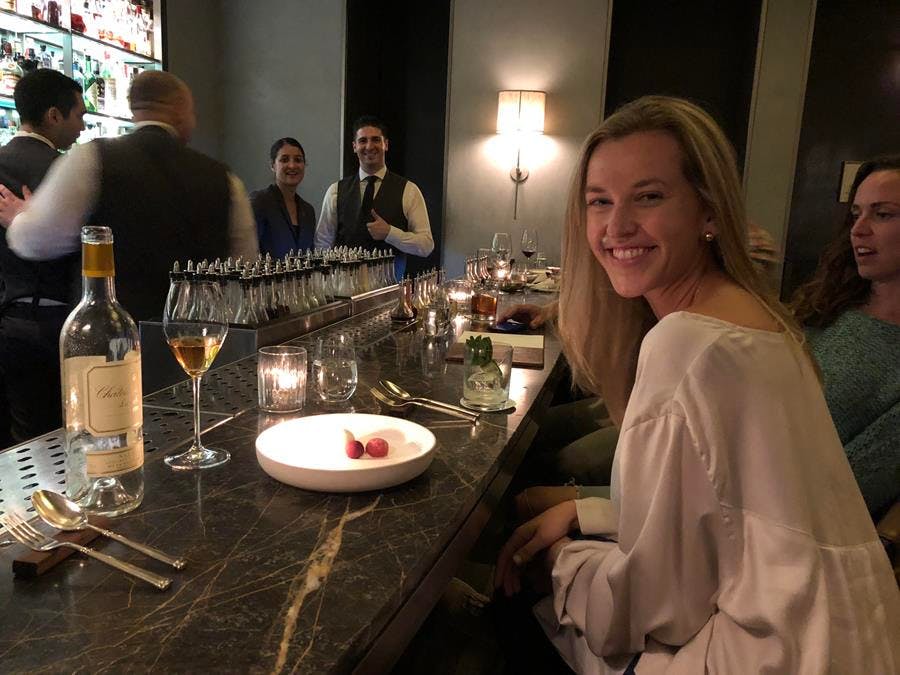 Caroline Conrad, General Manager at Misi
Caroline has been in the restaurant industry since 2008 after graduating from Boston University's School of Hospitality Administration. After kickstarting her career in NYC, she opened Italian concepts in Chicago and Boston. She proudly joined Grovehouse in June of 2018 in preparation for the opening of Misi.
I haven't seen my Grovehouse family since March 15th yet ironically, I feel more connected to them and our community of guests than ever before. We communicate regularly and genuinely: "how are you?" and "do you need anything?" We unabashedly talk about our feelings: "I miss you," "I'm afraid," and "I can't wait to see you again." These uncalculated, heartfelt exchanges have given me the strength to get through each day.
I've discovered so many fun facts about my GH family through my social media feed. Who knew we had insanely talented politicians, painters, interior decorators, photographers, athletes, musicians, seamstresses, florists, and bookworms on the team? I was aware of the level of talent in Misi's kitchen, but after attempting several Misi dishes from scratch in my home kitchen, I know that our prep teams and cooks are remarkable.
I've been moved by some of the most selfless gestures of kindness: one of my colleagues sent home-cooked meals to employees living in Jersey City, many are tapping into their networks to find jobs for those who haven't been able to file for unemployment, and additional internal relief efforts are in the works. We're taking care of each other.
It is especially touching to hear stories about how our industry is deeply missed and the magnitude of impact we make on our guests' lives. I recently received an email from a regular saying, "Thinking about coming back to Misi is one of the things that keeps us going." The Grovehouse employee relief fund has reached over $150K in donations. These are just a few examples of the tremendous love and support we have received. Our guests are taking care of us, too.
When this horrific reality comes to an end I hope the extraordinary kindness prevails. There is a new chapter being written not just for Grovehouse, but for our entire industry. This is our chance to collectively strive to better communicate in meaningful ways with our loved ones and colleagues. We should shower each other with empathy and forgiveness when necessary and continue the generosity in every aspect of our daily lives. As a Misi friend said beautifully, "the rebirth will be much more glorious."