Family Meal: Thank you to my Grovehouse family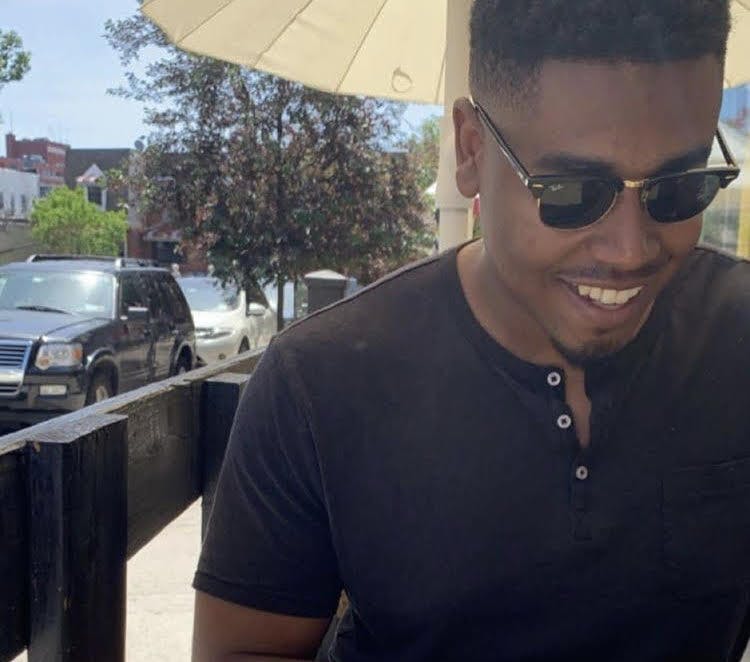 Isaiah Chestnut, Server/Bartender at Misi
Born and raised in New York, Isaiah first started at Grovehouse after some time in the healthcare field. One of his brothers was working at Lilia and suggested he apply to be a back server. When Misi opened, he joined the opening team as a server and bartender.
These past four weeks have been full of thoughts and emotions. For me, the first thing to come to mind was family. Our day-to-day at the restaurant is so busy that sometimes reaching out and spending time with family isn't something that we can fit into our schedules. Now that I have the time, I realize how much I've taken for granted and am trying to spend some time each day with my loved ones. Since the start of the shelter-in-place order, I've had a daily group FaceTime call with my parents and three younger brothers. This part of my new routine has kept me humbled and positive, despite all of the uncertainty. I've also been reaching out to friends and family that I haven't spoken to in years, just to check in on them. Whatever the reason was for the lack of communication, it's irrelevant now. Those small moments of connection help keep things in perspective.
I've been with Grovehouse for almost four years now, and the collection of people who make up our community have deeply enriched my life. I have the unique pleasure of saying that I have spent time at both restaurants, getting to know both teams on a professional and personal level. The amount of character and talent within both sets of walls is truly amazing. I say it all the time, that I am proud to be a part of this family. To unite all of those personalities together in a common goal, each with a different background and story, is a testament to the culture we've all a hand in establishing—one that encourages looking after your teammates and holding each other accountable. Grovehouse has become a breeding ground for growth, both individually and collectively. Watching my peers set goals and execute them is what motivates me to be better every day. Not just for myself or for my loved ones, but for them, my second family.
As these days continue to blend together, I'm missing them. I'm wondering how they and their loved ones are doing. Missing the laughs, trash talk, the stories I'd grown accustomed to hearing. Work is always better when you enjoy the people you work with. Life is better when those people are the ones you can count on to look out for you, both at work and outside of it. From my first evening shift as a Lilia back server to the early mornings preparing for the lunch bar shift at Misi, I've always felt challenged yet supported by my peers, the management team, and the owners, which together make this family whole. I'm more proud than ever to be a member of this special group of people.
I want to say thank you to my Grovehouse family. I got mad love for you all and I'm looking forward to getting back to it.