Family Meal: Paving my own way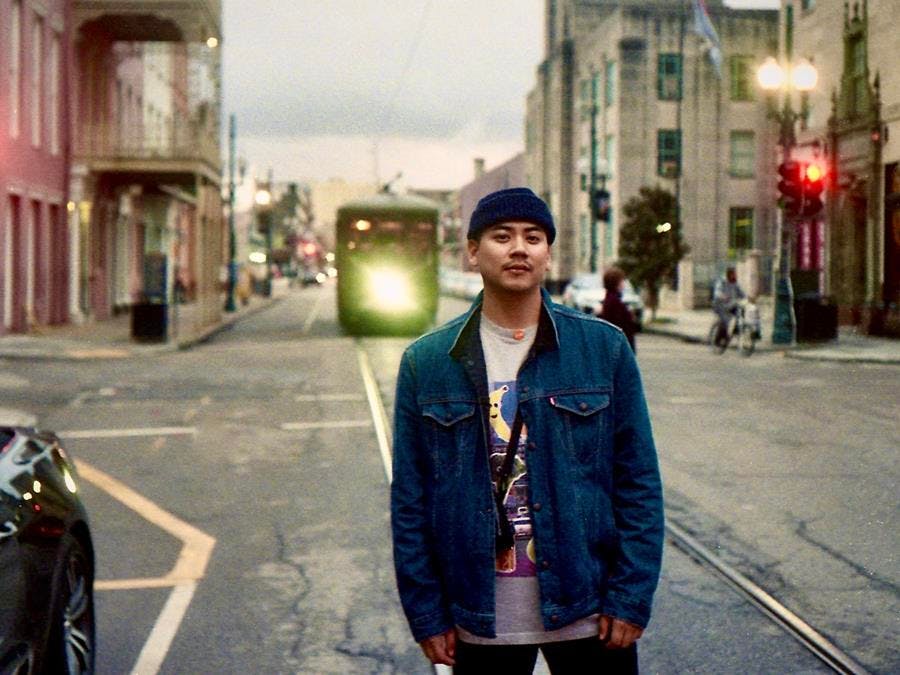 Alex Kim-Salas, Manager at Lilia
Alex Kim-Salas grew up in the San Fernando Valley, in Los Angeles, CA. Coming from Korean and Mexican families, Alex has always been surrounded by great food. This lead him to move to New York and work for his uncle, Chef Nick Kim, at Shuko in 2015. When he started at Lilia later on, he began working as a backwaiter. Throughout his time at Lilia he has worked every position in the restaurant, eventually earning himself the title of "manager."
My first restaurant job was working for my uncle Nick at his restaurant, Shuko. It was more intense than I had expected, but I learned a lot about myself and about hospitality. During service, I would watch my uncle and question why he did certain things. I admired the way he would talk with guests and treat everyone as if he had known them for a long time. I loved the way he worked the floor, how he was always the life of the party.
After two years there, I made the difficult decision to leave without a plan, not thinking I was good enough to work in another restaurant. One day, on a walk through Williamsburg, I came across Lilia and decided to apply. I saw it as an opportunity to create a path for myself. Chef Missy taught me to pick something new every day and get better at it—and so every day I would pick a new dish, wine, or cocktail and try to learn everything about it that I could. Everything was new all over again.
It was a busy patio service when my uncle came in to sit at the bar. It was his first time at Lilia and it might have been his first time in Brooklyn, so this was special. Everything needed to be perfect. At the end of the meal, he came up to me at the pass and told me that he was proud of me. At that moment, it all made sense to me. I appreciated the guidance and tough love that he had given me throughout my time working for him, but these words gave me clarity in my choice to venture outside of his care, to pave my own way in the industry.
I'm looking forward to getting back to it.